Discussion Starter
·
#1
·
Pre-Orders for the i7 are now open on the BMW USA website! There is a $1,500 refundable deposit required for each pre-order.
Click the link below to reserve yours.
The first-ever BMW i7 all-electric luxury sedan offers groundbreaking luxury, technology, and design. Explore the expressive, modern exterior and impressively lounge-like interior that boasts newly available features, including the 31" Theater Screen and the BMW Interaction Bar.
www.shopbmwusa.com
BMW is leading the luxury segment into a new era that will be shaped by innovations in the fields of sustainability and digitalization.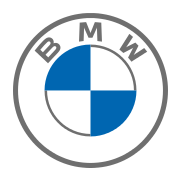 www.bmwusanews.com
Building on the success of previous programs, BMW is excited to announce that customers will be able to pre-order the first-ever BMW i7 starting Wednesday, April 20, at 8:01 AM ET / 5:01am PT. Pre-orders require a $1,500 deposit, and details may be found on bmwusa.com.