Discussion Starter
·
#1
·
According to BMW, i7 xDrive60 owners will get 3 years of free charging with Electrify America.
BMW is leading the luxury segment into a new era that will be shaped by innovations in the fields of sustainability and digitalization.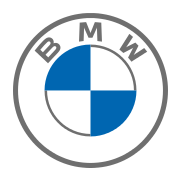 www.bmwusanews.com
Three years of no-cost charging with Electrify America.
For three years, owners of the new i7 xDrive60 will enjoy unlimited charge sessions at Electrify America charging stations across the United States at no cost.
Electrify America operates the largest open network of DC fast chargers in the U.S. The company's ultra-fast chargers are capable of charging rates up to 350kW – the fastest charging speed available today. Electrify America currently has 800 charging stations and about 3,500 individual ultra-fast chargers open or under construction in the U.S. By 2026, the company plans to more than double its infrastructure with 1,800 charging stations providing 10,000 individual chargers in the United States and Canada.